It's as if the folks who prepare the emails for Jonathan Adler sit around thinking "What sort of email can we put together to make Michelle swoon?" Mission accomplished guys, I'll take sectional #1 or #2 and perhaps that adorable white love seat: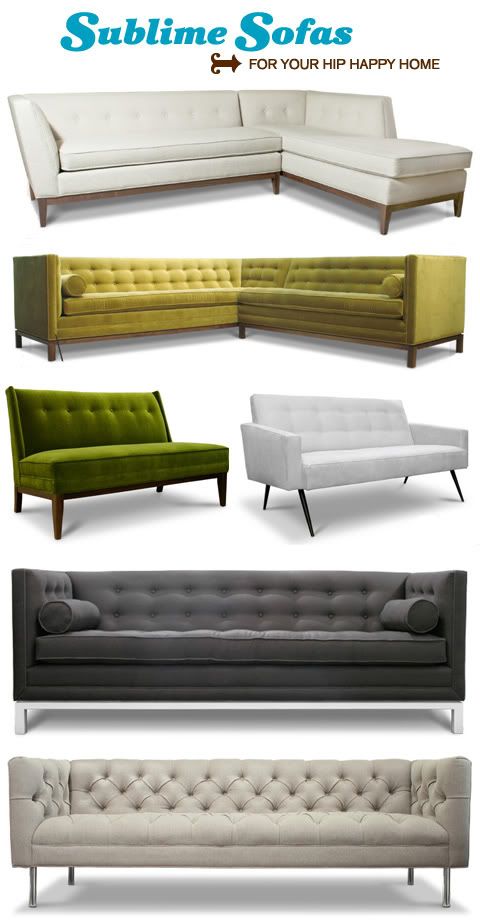 All that button tufting, the slim walnut legs, and not a rolled arm in site.  If I could dream up the perfect sofa it would be pretty close to the ones you see here.  Too bad every one is way out of my price range.  Something tells me it's going to be difficult to find a suitable alternative at Ikea.
Related Posts: 
Ralph Pucci, How Do I Love Thee?
Sign up to receive Design Evolution updates via 
RSS feed
 or 
email.