I'm about four seasons behind on this one but I just recently downloaded the first season of Gossip Girl and I'm totally hooked. It's trashy, over-dramatic, set in NYC with cute boys, amazing wardrobe and sets. What's not to love? The sets are especially amazing and while the Waldorf penthouse is certainly one to drool over, I can't get enough of the Humphrey's artsy Brooklyn loft. It's seems the loft resides in a rather ambiguous location as the pilot episode alluded to them living in Williamsburg, the exterior of the loft building is in Dumbo and the interior is actually shot in a building in Long Island City. Where ever it's supposed to be I'm completely in love with it.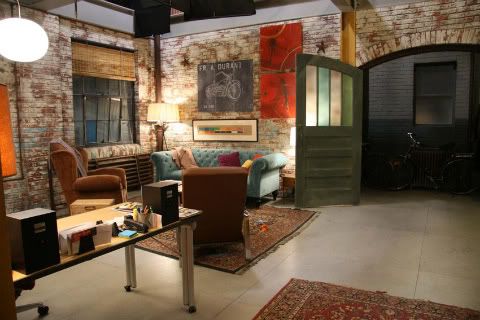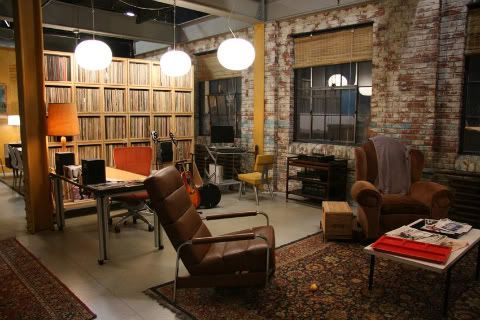 While I would probably change a lot of things about the decor two things that would definitely stay are the tattered, vintage oriental rugs and that amazing chesterfield sofa. Both of those things in a more traditional are of no interest to me but in this industrial loft they are amazing. I searched long and hard but couldn't find good photos of the fabulous kitchen or the garage door that separates two of the bedroom spaces but at least these photos show the white washed exposed brick and the massive barn-like front door.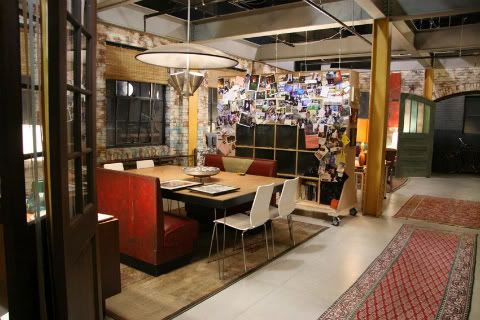 This and other sets on Gossip Girl are decorated by
Christina Tonkin
who previously worked for production designer Jeremy Conway decorating sets for Sex and the City. Those are pretty fabulous jobs, huh?
This next photo as nothing to do with the Humphrey's Loft, it is actually Lily Van der Woodsen's office, but it is too fabulous not to share.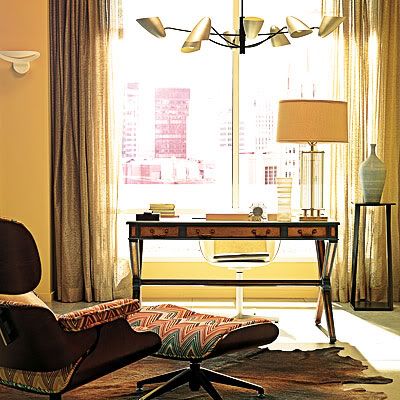 Check out that Eames lounger upholstered in Missoni fabric, could you die?
Photo Credits: Photos 1, 2, &3 - Malchus Janocko; Photo 4 - Jonny Valiant