Hope you all have a wonderful weekend planned? How will you be spending this Memorial Day? I'm headed here as soon as I get out of work this evening and I can't wait: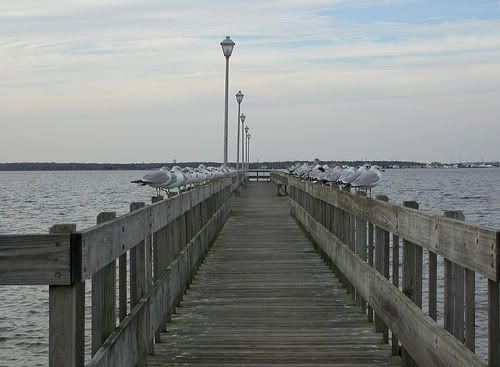 Darn, I just lost the link to this photo. I didn't take it but aren't those seagulls adorable?
Since Monday is a holiday and everyone will be off spending time with their friends and family I've decided to make it a blog holiday too. I'll return on Tuesday hopefully fully rejuvenated from my time at the shore. See you then!
P.S. I won't be posting my new blog finds today because I have a lot of running around to do. Check back Saturday or Sunday I may decide to post some while I'm lounging on my beach chair.