Alright kids stop your snickering. Well, okay I'll admit it, the shop name makes me giggle a bit and I hope the pun was totally intended. I'll get serious now because this is exciting news. Two lovely and talented ladies have teamed up
to create a unique line of home decor products and packaging supplies. So, with out further a due, I give you
Nice Package
:
Every single thing in the shop is sweet and special and packaged with attention paid to every last wonderful detail. Of course, I'm not at all surprised by how wonderful the shop is, it's brought to us by these two lovely ladies: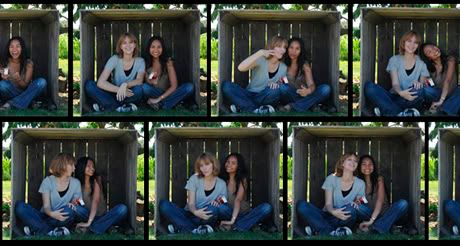 The shop is officially open for business next week but I couldn't wait to share it with you. Head over to site and start browsing now so you can have your shopping list all nice and ready for when they officially open. For the creative gift packaging challenged I must recommend the
Total Package - Winter Essentials Kit

. With 15 different items, it has everything you need to create the most beautiful gifts that friends and family will almost not want to open.
Sign up to receive Design Evolution updates via
RSS feed
or
email
.