...Bring some color and pattern into a bland rental with wallpaper. What's that you say? How can I consider wallpapering a rental when the landlord won't even let me paint?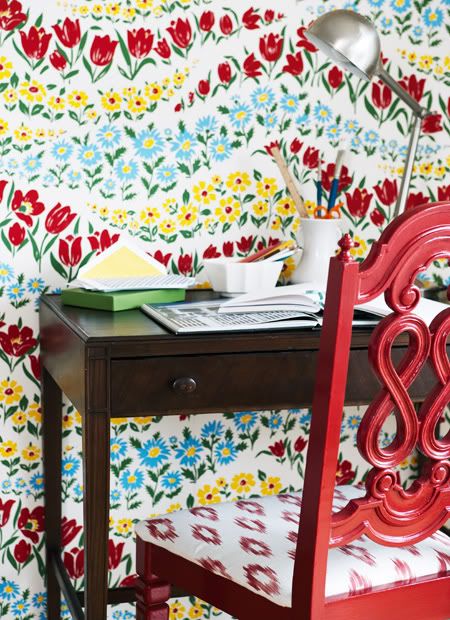 Use a brightly colored wallpaper, even more fun if it happens to be vintage,
to cover a sheet of plywood from Home Depot.
Lean the plywood against the wall behind your desk to delineate an office space.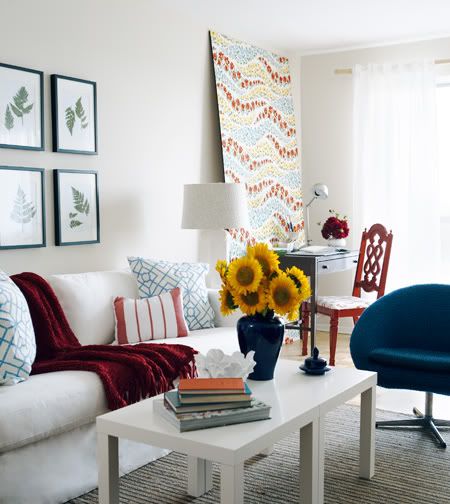 And what's great about this idea is that it's completely portable. Rest the wallpapered plywood behind your dining table and it looks equally great as a backdrop there.