Hanerot Halalu to all those who begin their Hanukkah celebration this evening. While I'm not Jewish, browsing through the menorah collection at
Jonathan Adler
does make me wish I had a reason to have eight candles burning bright.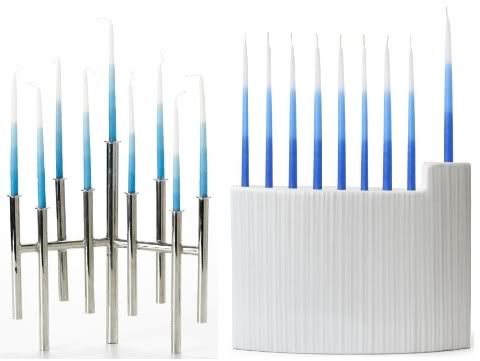 They are undeniably hip and fun and would make a great gift. The
utopia man & woman
set is completely modular so the rest of the year you can break up the pieces and display them in different locations throughout your home.

Happy Hanukkah! (and now I have that Adam Sandler song stuck in my head)