What are your plans for June 13th? If you are anywhere near NYC, you should be checking this out: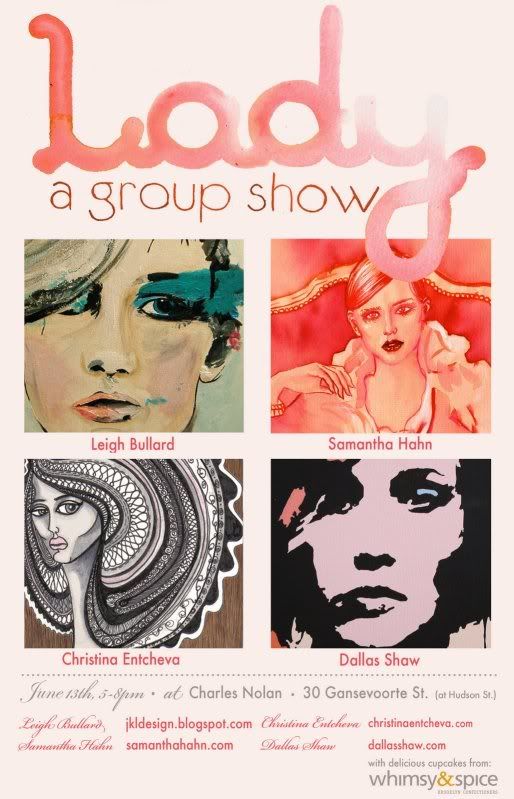 My original plan was to attend the show and then report back to all of you about how fabulous it was but it turns out I have to work that day (which is actually a good thing because I'll be catering a charity even, more to come on that soon). So, the new plan is for YOU to attend and then report back to ME about how fabulous it was. Do we have a deal? Great.

Here are the deets - The group showing, called "Lady", which will include works from
Dallas Shaw
, S
amantha Hahn
,
Christina Entcheva
and
Leigh Bullard
, will be held on June 13th at the
Charles Nolan flagship store
in New York (meatpacking district, 30 gansevoort) from 5-8 pm.
Aside from Dallas Shaw, all of the artists are new to me but they all look equally fantastic. And if you still aren't convinced that you should attend, there will be cupcakes from
Whimsy&Spice
served at the event. Yum, yum, yum.