Mark your calendars. A movie everyone needs to see will be opening in select theaters (in New Jersey) this Friday. Food, Inc. sets out to lift the veil on our nation's food industry exposing exposing what as often gone unrecognized by the American consumer. Our nation's food supply is controlled by a handfull of corporations that often put profit ahead of consumer health, the livlihood of the small farmer, and the environment. The film features interviews with experts such as Michael Pollan, the author of
The Omnivore's Dilemma
and
In Defense of Food
along with forward thinking social entrepreneurs like Stonyfield's Gary Hirshberg. Food, Inc. reveals surprising and often shocking truths about what we eat, how it's produced, who we have become as a nation and where we are going from here.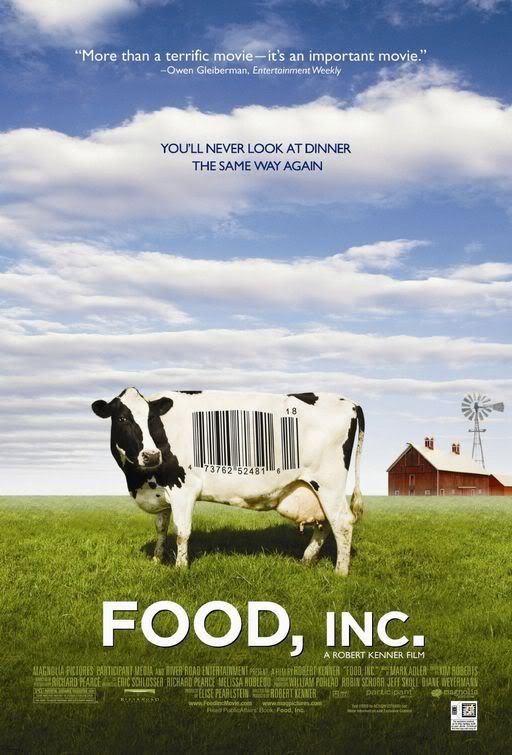 As I develop more and more allergies to foods that I never had problems eating in the past I have become concerned with where my food is coming from, what chemicals are being used in order to produce it, and how the animals are treated before they end up on my plate. My guess is once I see the movie it will confirm the belief that it is worth the extra money to support local farmers and purchase from organic and sustainable producers. Perhaps the food now is actually too cheap. Perhaps our unrealistic desire for cheap food as created the situation we are now facing.
Check
here
to find the film's opening date at a theater near you. Check out
this article
from the Boston Globe that has a great interview with the film's creator Robert Kenner.