I've been crafty which means I have a confession to make. It's been over two months since I shared my laundry list of unfinished home projects. Remember that
post
? The one where I professed that I would not start another project until I whittled down my existing list. Apparently I can't be trusted with keeping promises to myself because I started something new.
And I've barely made a dent in my list. Here's what it looks like now. As you can see, I've tackled only the simplest items on my list.
- Update inspiration board
-
Frame and hang artwork and photographs
-
Put finishing touches on craft room storage project
- Finish knitting that darn hat before Spring comes (not going to happen)
- Complete last years Christmas
gift
for one of my girlfriends (whoops)
- Make cushion for bench at the foot of the bed
The upside to breaking my own rules is that I ended making some really cute cushions for my living room. And as we all know, a room just isn't complete without some darling throw pillows.

Let me stop you before you start pouring on the compliments and telling me how those are the cutest pillows you've ever seen and that I should go into business ASAP. I straight up copied the pillows from ones I spotted at
Ferm Living
.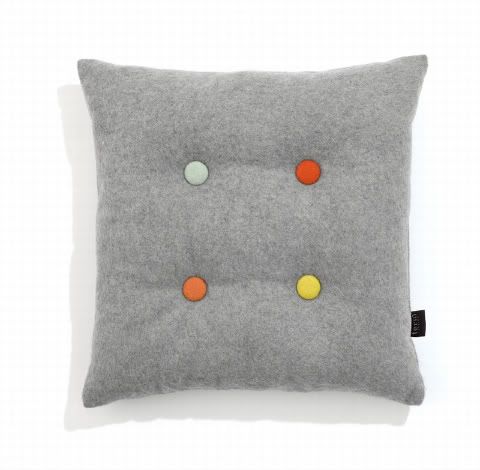 As soon as I saw these pillows for sale of Ferm Living's euro site I knew they would be perfect for my living room. I heard from Ferm Living via twitter that they planned on selling these cushions on their U.S. site. I got tired of waiting and decided to attempt to make similar pillows myself. I'm really happy with how mine turned out so pat on the back for me.

Photo Credits:
Michelle Verdugo
,
Ferm Living